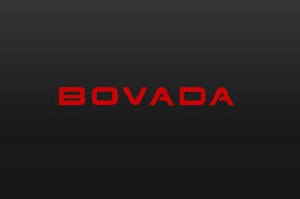 The $25 free bankroll at Bovada Poker is provided by PokerSource. You can read more about PokerSource here.
PokerSource have a number of different free bonuses available. They are a long established and very legitimate site.
This Bovada Bonus of $25 is only available to players from America. Actually, Bovada only accepts players from America anyway. If you are not from the U.S.A. then you can find some free bonuses for your country here.
It is a straightforward bonus offer of $25 for free up front for qualified new players at Bovada Poker.
In order to get this offer, you must create an account at PokerSource FIRST, before you do anything else. Don't go to Bovada or download the software until you have created your PokerSource account. The instructions for claiming the bonus and creating your Bovada poker account are all on the PokerSource site, and the order in which you create your accounts is very important. Failure to do this correctly could mean that you will not receive the free money.
Claim the Bovada $25 free here
When you create an account at PokerSource you will be required to verify your identity, and you will need to provide a phone number to receive a callback from PokerSource, which is part of the verification procedure.
You may be required to take a short poker quiz, consisting of multiple choice questions, but if you are required to take this, rest assured that if you know just the basics of the game you should be fine.
remember, once verifyied with PokerSource, you can claim one bankroll that you are eligible for every thirty days without having to go though that procedure again, so it is worth it for you to take your time and do it properly the first time.
About Bovada Poker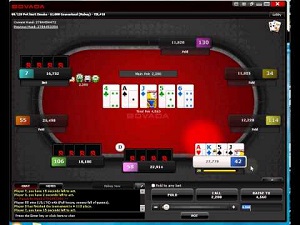 Bovada is the new home of the American players from the former Bodog Poker site. Bodog still operates as an online poker room, but they no longer accept players from the U.S. so they migrated them to the new Bovada Poker site.
The software is the same as the Bodog software. It is reasonably good software with all the extras that you would expect a major online poker room to have. Game selection is ok, but the main game is Texas Holdem. The player base is entirely American so numbers are low. It is hard to be mroe exact as Bovada do not allow tracking or data mining on their site. That of course can be great for newer players.
Bovada Poker Free Bonus

,